European University Institute - The State of the Union conference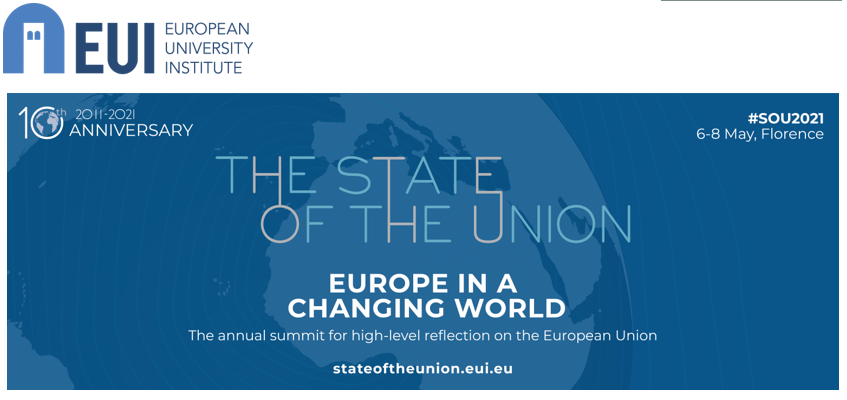 The next edition of The State of the Union will take place in Florence between Thursday 6 May and Saturday 8 May 2021. The forthcoming edition will mark the tenth anniversary of the European University Institute's flagship conference which over the past decade has firmly established itself as a key forum for discussion and debate on the most pertinent issues facing Europe and Europeans.
We will celebrate this historic occasion with a dynamic hybrid event which will bring together world leaders, diplomats, policy makers, academics, and civil society representatives to debate and reflect on the theme 'Europe in a Changing World' before a global audience.
The conference will address the challenges and opportunities for Europe amidst rising concerns over global commons and the climate emergency, a shifting economic and geopolitical power balance, major challenges to multilateralism, and the ongoing global battle against COVID-19.
Europe's role on the global stage will be tackled across sessions on artificial intelligence, climate, geopolitics, the global economy, multilateralism, peace and human rights, public health, and strategic autonomy.
Save the dates!
Thursday 6 May: The State of the Union Conference – online
Friday 7 May: The State of the Union Conference – online
English